Understanding Men
~ in relationships ~
You're worried your guy is losing interest.
You don't really know what he's thinking, only that something has changed.
He may not open up easily, so you make guesses based on your hidden feminine assumptions. And often they will be wrong!
Your girlfriends don't understand men.
They can listen to you, sympathize with you, console you. Bitch with you.
But they can't really help you, not with keeping him interested.
You need a man
I'm a man
I can help
Most Popular
Lots of great sex might be your first reaction. Certainly a great start, but the real answer is way more complicated.
How To Fix Your Relationship
This site offers relationship advice for women. It's for you if you've ever been confused, angered or hurt by your man.
I've been married for 22 years to a wonderful yet sometimes infuriating woman. She's nodding in agreement as I tell you it hasn't always been easy, for either of us!
Here you'll find the best advice from the experts, filtered through our own hard-won experience. Nothing too philosophical though, these are practical steps you can apply right now.
Read more in the articles below, but first get my free ebook. Today!
It's only a short read; hundreds of women have used it as the first step in getting their relationships back on track. You can too.
100% privacy. Your information will not be shared.
~ Categories ~
In explaining how men think, I'm definitely not suggesting his needs take priority over yours. Improving understanding and communication between equal partners is what we're about.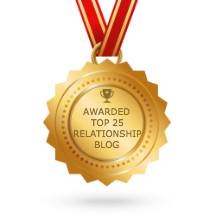 ​Follow me on Blogarama : Anaximander Directory : Personal Growth from SelfGrowth.com